Little Red Riding Hood with Melanie Zimmer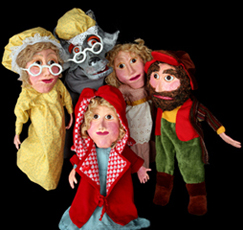 The opening of our summer reading program begins with Melanie Zimmer's "Little Red Riding Hood" on July 12th at 10:30 am.
"Little Red Riding Hood" is a traditional European folktale of a girl who sets out through the forest with a basket of goodies for her ailing grandmother. Distracted, she veers from her forest path only to come face to face with a wolf, who then cunningly arrives at Grandma's first. This classic tale remains a favorite among young and old. "Little Red Riding Hood" runs one half hour and is performed in the red stage. This program is made possible with funds from the Decentralization Program, a regrant program of the NYS Council of the Arts with the support of Governor Andrew Cuomo and the NYS Legislature and administered by CNY Arts.
https://www.facebook.com/events/681484265323698/