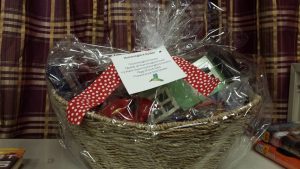 The Alumni Basket Raffle was Saturday night. The winners are:
Maple Basket ~ Priscilla Grove
Chocolate Basket ~ Doris Adams
Hanging Plant ~ Joyce Haight Carpenter
Lottery Basket ~ Donna Wiley
Tea Basket ~ Janet Tucker
Bird Lover's Basket ~ Tiffany Gallow
Congratulations to all of our winners!  Thank you to all who purchased raffle tickets!