We are hiring! Library Aide Position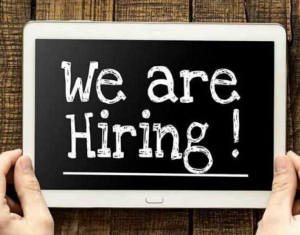 Library Aide @ Peck Memorial Library
Basic Function:
Performs routine and nonprofessional work in the Library such as shelving, processing and maintaining books and other library materials in proper order.
Distinguishing features of the Class:
This classification performs routine work in shelving, circulating and processing library materials in a safe and efficient manner. Some basic clerical work is performed as well. The work follows established practices and patterns, and close supervision is provided whenever special assignments are given.
Characteristic Duties and Responsibilities:
Sorts, alphabetizes, shelves, and retrieves library materials. Maintains library shelves for order and neatness. Prepares library materials for circulation and delivers to appropriate area. Keeps room and areas and some equipment in orderly condition. Loads and unloads books from carts, and/or bookdrop to be delivered to proper areas. Performs basic, routine typing and filing tasks. Assists children's programs presenter in preparation of program materials. Helps patrons with computer skills as needed. Performs minor repairs to library materials. Keeping the library clean and orderly is of utmost importance. Cleaning bathrooms, sweeping, vacuuming is all part of the job description.
Knowledge, Skills and Abilities:
Ability to alphabetically and numerically (decimal) file accurately, the ability to perform basic clerical work; basic computer skills; tact and courtesy; ability to work in a team environment; good judgment. Experience with Microsoft office and social media is a must. Reading and responding to email is necessary as is attaching documents to email. Ability to lift and carry items weighing up to 50 pounds.
Education, Training and Experience:
Requires a high school education or equivalent with the ability to follow oral and written instructions, complete forms, and understand and communicate non-complex instructions.
Supervisor: Library Director
Other:
Part-time position, 20 hours per week. Ability to lift up to 50lbs.; primarily evenings, Tuesday and Saturday mornings. Schedule may include daytime, evening and weekend hours and may include six day workweek and split shifts. Actively participates in the maintenance of the library's materials collections. Refers to appropriate supervisor any problems in the stacks such as relocation of materials and/or areas that are overcrowded. Library experience desirable. Excellent customer service skills required.
If you are interested, please send your cover letter, resume, 3 personal references to director@peckmemoriallibrary.org.